This Award is for sites that bring Glory to our Lord Jesus Christ and are of high standards. The site contains information that helps in leading people to our Lord Jesus Christ, or contains information on how to be a witness for Jesus Christ, or has information that helps us in our Christian Walk
---
Newest Best Cast Award Winner
This site will focus on all things Gothic and alternative. If you are into any aspects of the Gothic scene, or any of the related alternative sub cultures (Black Metal, Punk, Moshers, etc.), then this is the site for you. Most importantly, be sure to read "My Story" to discover what every Goth needs in their life!
--------------------
For the Love of a Goth is a very well example of an online evangelistic web site reaching out to the lost. We have given it the Best Cast Award. ~Press on - David

Previous Winners
Fishers of Men Ministries
Basic Site for Salvation. Eternity is your choice...where will you spend it?
Let us help guide you. Jesus said to be Fishers of Men. We catch 'em & He cleans 'em
---
Share the Gospel

So, you've decided that you're not suited for door to door evangelism? Frankly, few of us are. In fact, there are hundreds of other ways to share the gospel. Are you a computer programmer? Why not try Internet evangelism?

---
Reaching the World for Christ Ministries

This ministry is dedicated to spreading the good news of Jesus Christ through information resources (articles on different aspects of the faith) and a church locating ministry called Churchfinders.

---
Full Evangelism Ministry
Join their evangelistic endeavor which is as far-reaching as you can imagine and has the potential of touching the lives of people in many nations. Life, in its broadest sense, is only possible when we fully understand God's purpose and show that we are fit and available
---
The purpose JesusIsComing.com is to spread the good news of Jesus Christ and our need to get ready for His return. We will be spreading this message to our local community and around the world by bumper stickers, signs and banners, billboards, sky writing,
airplane banner towing, newspaper advertisements, balloons,
kites and other media
---
got life?®
"It is most unusual to combine an evangelistic presentation with a tool that introduces the defense of the Faith in a scholarly, yet simple way."
Jimmy Draper, President
LifeWay Christian Resources
---


Bible Study, Prayer Request, Are You Saved?
New Christian Information, Free Bible
---
The House of Hope - Christians have lots of needs. This website offers help and encouragement.
Outreach
Reaching out online and in real life, telling the good news of Jesus Christ and the Gospel of salvation and hope for all.
Chat Ministry
Excerpts of online experiences in chat rooms, testimonies, and how to get involved.
---
The Gospel Outreach Ministries Online website contains numerous apologetic, evangelistic, and devotional articles that seek to provide a rational basis for the validity of the Christian faith, and that apply Gospel principles to Christian life. It also contains important information on some of the major cults of today and methods by which informed Christians can present the gospel to cult members; and research on special theological topics of interest to Christians today.
Click Here
---
The CyberChurch is intended for believers in Christ who are interested in an online connection to other believers in the context of a church fellowship. The CyberChurch has "members" (500 from all over the world) just like a local church with opportunities for interaction between members and ministers, and members with other members - just like a local church. There are opportunities to serve and have a global witness for Christ - just like every local church would like to have.
Click Here
---
Gospel - Evangelism - gospel.com

Helping you reach your world with the love of Christ. Gospel.com is basically a mini-portal. Our goal is to provide Christians with an easy way to navigate some of the best resources of the Christian web, while encouraging and equipping Believers to reach out with the Good News of Jesus Christ.
Click Here
---

He Invites - is a collection of FREE TRUE-LIFE EXPERIENCES
- testimony for the Lord Jesus Christ.

---
A guide to Web Evangelism: YOU can reach the world
"Writing techniques for testimonies and articles, ideas for pages subjects, counseling, page promotion on search engines and other methods, making church homepages, using newsgroups chat rooms and forums to witness, many webmaster resource links, free monthly newsletter."

---
e-vangelism.com - sharing the gospel in cyberspace - the listserv archives - Newsletter - Good News Bulletin



e-vangelism.com has been chosen to receive the Editor's Choice award for E-vangelism: Sharing the Gospel in Cyberspace --and using the Internet as a tool for evangelism and outreach. Thank you Andrew Careaga.
---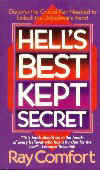 Listen to Hell's Best Kept Secret

What teaching could be so powerful that it would cause Pastor Ken Armstrong to weep as he saw its importance, or cause the late Leonard Ravenhill to declare that it should be in the hands of every Christian?
Why did the president of Christ for the Nations in DallâøÐ °POST http://hc2.humanclick.com/hc/ HTTP/ 20 times, or Pastor Chris Stockwell listen to it more than 250 times?
If you are experiencing evangelical frustration over lost souls, unrepentant sinners, and backsliddern "believers", then look no further. This radical approach could be the missing dimension needed to win our generation to Christ.